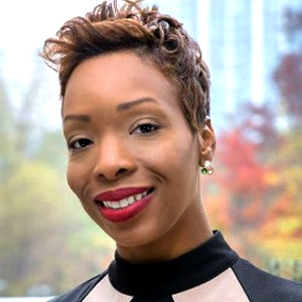 Managing Broker - Norcross
Brief info
As a dynamic real estate professional, Shaunette prides herself on being an educational resource when consulting buyers, sellers, and investors on the importance of understanding the communities within which they seek to live work and play. She brings enthusiasm and a genuinely friendly attitude with her to every showing and closing – another reason why she does so well recruiting top talent to RE/MAX Legends.
Being an advocate for home ownership and professionalism within the industry, Shaunette is very involved with her local, state and national boards. She served as the 2018 President for Northeast Atlanta Metro Association of Realtors, National Association of Realtors Directors, Georgia Association of Realtors State Director, and Chairperson of NAMAR's Young Professionals Network.
When she is not working, Shaunette is dedicated to volunteering within the community. She was recently recognized for "Service Excellence" by Hands on Atlanta with the completion of their Civic Leadership Program. She is an effective communicator and believes that with teamwork great things can be achieved.